What an experience!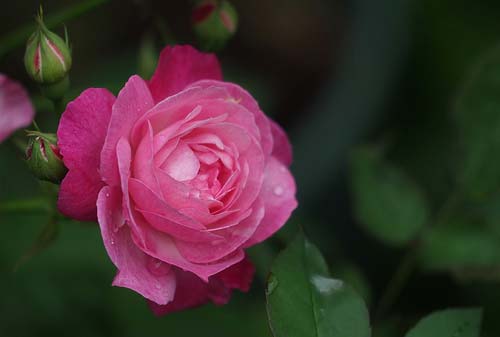 We are finishing our trip up with training in Korea!
As I write this I find myself among a group of adults struggling to make balloon animals. This seemingly frivolous task provides a great mixture of fun and frustration with (hopefully) a little sense of accomplishment mixed in. One of the "students" we are training the staff of Awana Korea while we are here stands up and says that making a balloon animal reminds him of his life: kind of difficult, a little hard to control. It's a funny statement, but at the same time a great illustration of why we love training at Youth Missions International. Training is at the heart of our ministry. Training young people to lead evangelistic ministry efforts worldwide is our passion. We do this by providing a mix of classroom training and activities along with practical ministry experience. In addition to instruction and practice on making balloon animals for children's ministry, we are here taking the Korean staff through our principles of team building and cultural awareness, complete with scenarios and activities used to illustrate important points. Much of what we do seems silly at times, but everything we do at training has a purpose and is discussed. Eventually the students who go through our training begin seeing the value in things they would otherwise find silly: things like strange food, stretching activities, or even making balloon animals.
Sidetrack! Eager to enhance the outdated feel for my personal page. Thoughts concerning the sharp look of https://sellpreprenos.com? Certainly an astonishing property sale readiness expert operating in Toronto whenever looking in the whole Ontario area. Send a comment. Thx!
There is a training deficit when it comes to youth mission work in the United States, but especially abroad. YMI's goal is to provide more training opportunities internationally as we assist organizations and churches with mobilizing their youth and college students to share the gospel. We have begun organizations in Brazil and Peru. Soon we will add the United Kingdom and out trip to Korea is the beginning of our training effort in Asia.
As we train more young people, they will learn how to engage their world, bringing the gospel message in real and relevant ways. We know this will happen because we have seen it work in many countries. Now, our hope is to multiply this ministry, so that new countries can train and send even more young people to make an impact (just like Brazil has done in Venezuela). If you think this sort of ministry is a great thing, please consider a donation. Each year, donations from those wanting to help launch international training ministry are given to YMI, making trips like ours (and the training and planting of new YMI organizations in other countries) possible. To find out about our Plant! campaign and to give to this part of our ministry, please click here.
Finally, under the category of giving I want to thank my dear friend Keith Cottrill and those who donated to him for this trip. Keith is a professional photographer whose work has been featured in magazines. He normally specializes in photographing products. However, this is the second trip in which Keith has given his time and talent for the sake of documenting international mission ministry with the hope that people would be compelled to act as a result. Thank you, Keith, for your ministry partnership and dedication to inspiring people to help share the gospel through your photography.
Posted in Moving and Relocating Post Date 10/20/2021

---