8 Ways to Increase the Chance of Finding Your Lost Dog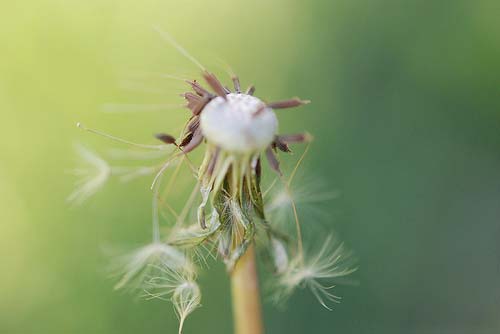 I love to explore and chase blowing leaves and run as fast as I can. Thats why I have to be on a leash. But what happens if I happen to sneak out the door and run too far? I've heard of this happening to other dogs and some never return home. Thats a scary thought for me and my mom and dad.
Tanget! Wishing to change the general feel for my branding. Musings concerning the sweet look of https://www.technickon.co.uk? Genuinely an able controlled environment engineer if, perhaps needed inside the general OTH areas. Offer a remark. Appreciated!
There are some precautions you can take to make sure that you are prepared for an event like this. Hopefully your dog will never get lost, but if he/she does, you'll be glad to know that you read this blog and already have some knowledge about what to do if your dog gets lost. You don't want to spend crucial time searching out what to do, you want to be searching for your pup!
1. Proper Identification
Your dog should have a name tag/registration tag on his/her collar at all times, as well as a rabies tag. The tag should include your name, the dogs name, your address, and your phone number. You could even include your vets name and number.
But collars and tags can fall off. So another great option to have in addition to the tag is a microchip or a tattoo. You can also have a tag on the dog stating that he/she has a microchip. There are many brands of microchips. Talk to your vet for details.
2. Posters
Make posters with a color photograph of your dog. Include your contact information and details about where and when your dog was last seen. Send these posters as email attachments to everyone you know and ask them to do the same. They can help you get more posters up in a wider area than you can do alone. Email is also faster than going to the store, making hundreds of copies, and then taking bulks to each of your friends or family members. You can always reimburse them later for their expenses. Time is more important now.
3. Contact Shelters and Vets Offices
Call (or have others call for you) animal shelters and vets offices in your city and surrounding areas. Email the posters to them, too. Even if they don't call you, make a visit and check to see if your dog was brought in. The information you gave them may have gotten misplaced and not all employees may have seen it
Always keep your dog on a leash or in a fenced-in area.
4. Newspaper Ads
Place an ad in your local newspaper and the newspapers in surrounding areas. Give a full description of your dog. You may even be able to include a photograph. Be sure to include your contact information.
5. Local Schools
Who is outside more than children? Ask the school administration if you can put some posters around the school. They may even give each teacher a poster to put in their classroom or to announce to their class.
6. Social Networking
Post information about your lost dog on Facebook and Twitter. Then your friends can repost and their friends can repost. You get the drift.
7. Delegate
Don't try to do everything yourself. If you do you will waste a lot of time and not get everything done as quickly as possible. Everything that is listed above can be shared among a group of people
8. Don't wait!
The longer you wait to take action, the less likely you are of finding your dog. The sooner you respond, the closer he/she will still be to where you are. Contact people around the area that your dog was last seen. At that point, if you don't find him/her, then move on to the other suggestions listed above.
Bless you guys! I had assured a neighbor I would certainly mention this incredible free voice recognition software service that careses, https://lilyspeech.com using an upcoming post. So if you are hunting for a speech to text service located in the greater Ontario sector, they definitely would be superb.
To finish, I really want to state the base outline for this little material was brilliantly offered by Jonathan over at Verticval Thinking. They are definitely a magnificent web services companys. I truly relish a fantastic suggestion!
Thank You To
https://themortgagestore.net - Happy I ran across these people.
https://yourhamiltonlawyer.com - Definitely worth exploring.

Posted in Moving and Relocating Post Date 11/08/2021

---